There are completely new pitfalls that can be made in the service industry today. So often, companies are quickly dismissed by their users after a few frustrating clicks that lead nowhere. The key, therefore, to new peaks in customer satisfaction lie precisely here: reduction.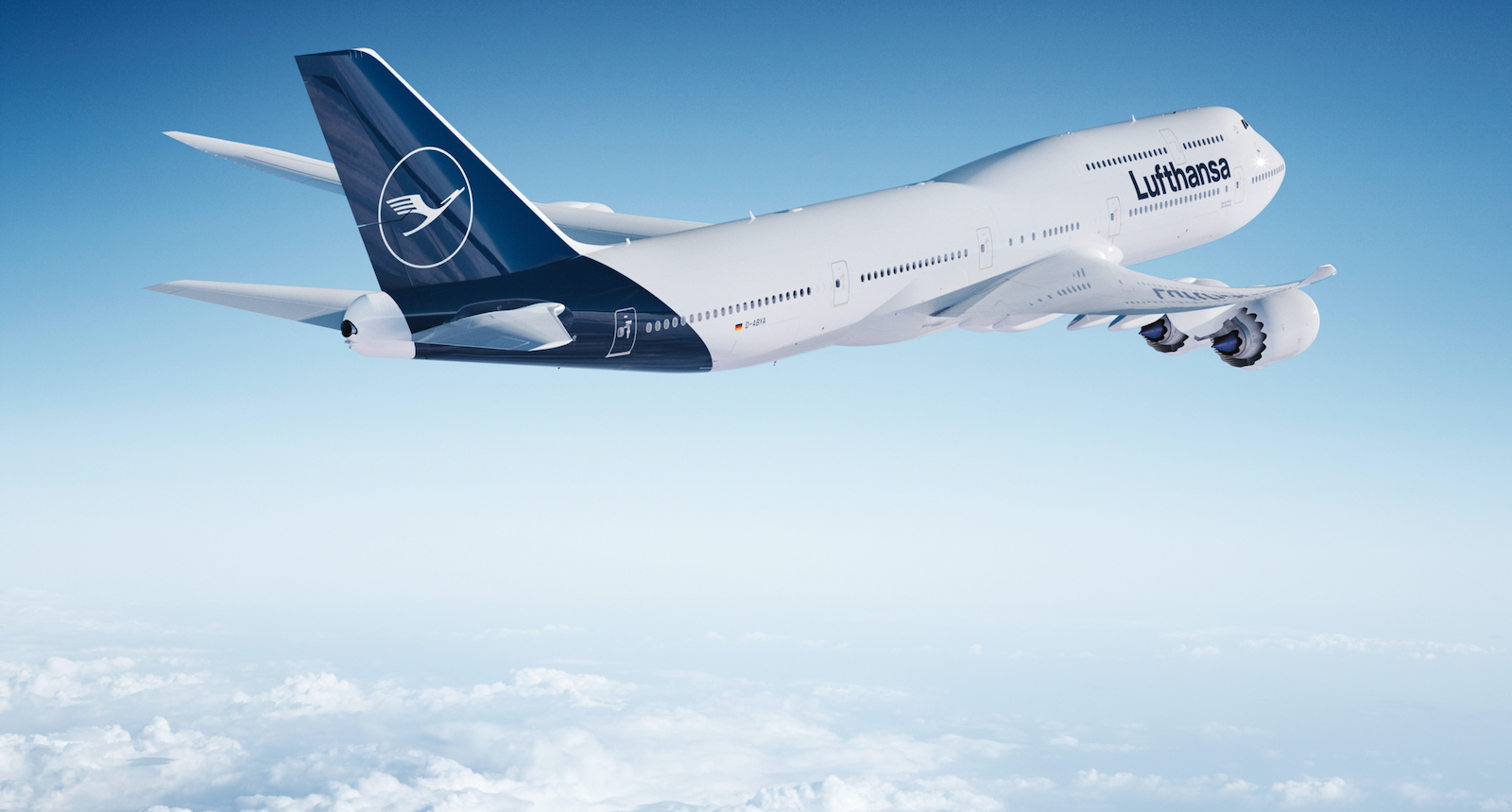 The UX design of the Lufthansa Service App was structured to ensure that customers are able to find the right solution to their problem in just three quick clicks. Lufthansa has seemingly countless contact options for a wide variety of problems, from lost luggage and terminal information to flight rebooking and the carrying of animals. In just three clicks, the app guides customers to an in-depth overview of the relevant contact options, and recommends the best way to get in touch, including providing information on contact availability and possible waiting times.
'We have been working with Studio Veh and the CodeControl team for over 5 years: that speaks for itself. Franziska Veh and her team are always professional, flexible, innovative and extremely proactive.'
Thiemo Busch, Project Lead, Lufthansa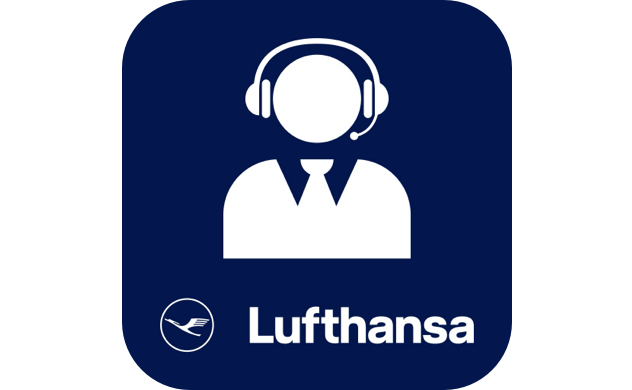 Large clients are often used to lengthy processes that exist at large agencies. Studio Veh, however, works as closely as possible with the team or client to significantly shorten the development time. Studio Veh is proud to collaborate with the developers at CodeControl who share the same mindset. Thus, the Lufthansa app went live just 10 weeks after the start of the UX conception.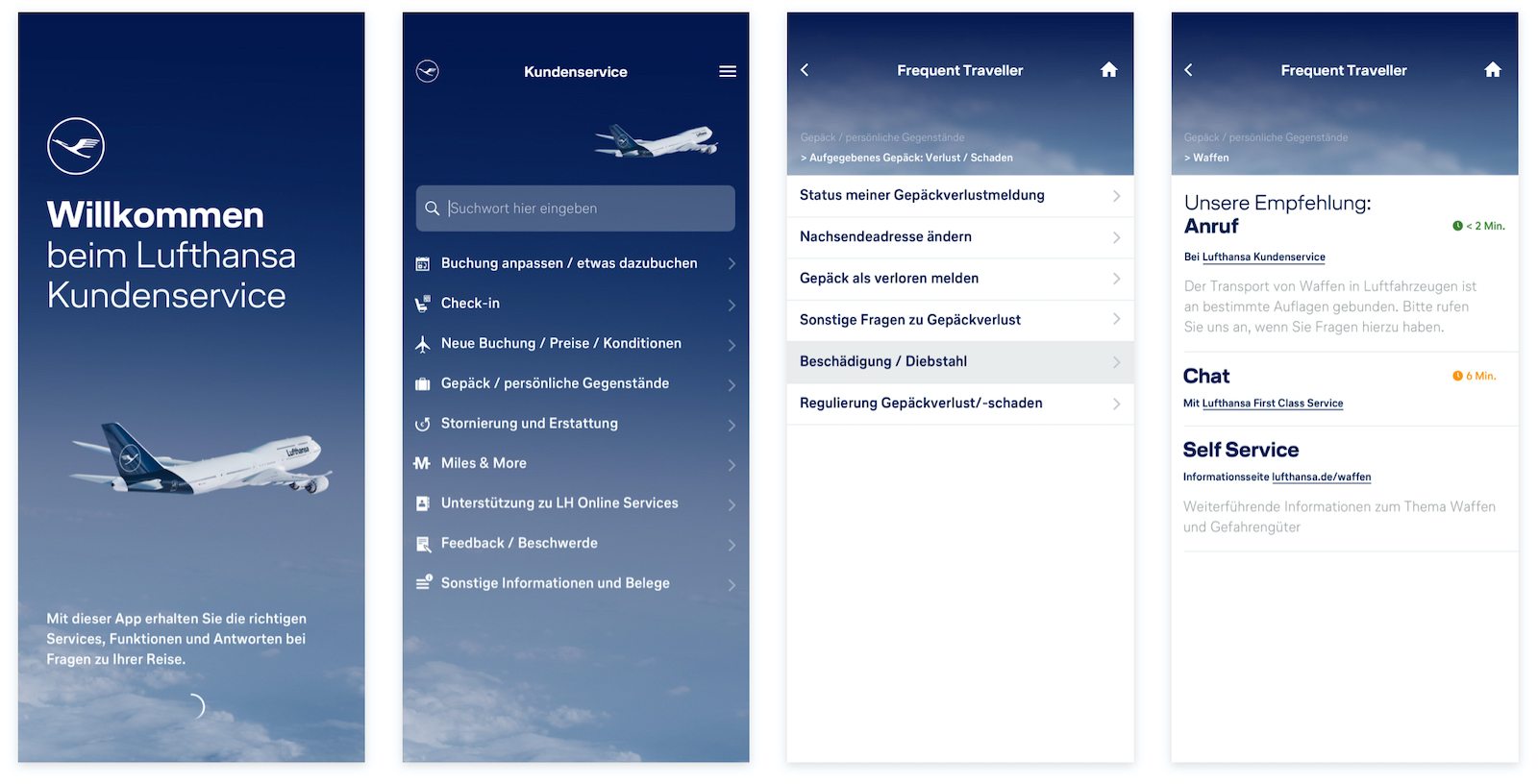 The clarity and structure of Lufthansa's new corporate design contributed significantly to the rapid development of the App. This brand identity provided an optimal basis for the development of the design and App logo. Studio Veh finally designed all user interfaces, from the splash screen to the feedback screen, as well as overseeing App Store Optimisation (ASO).
Whether packing a suitcase or downloading an app, the perfect outcome results from planning before you take off.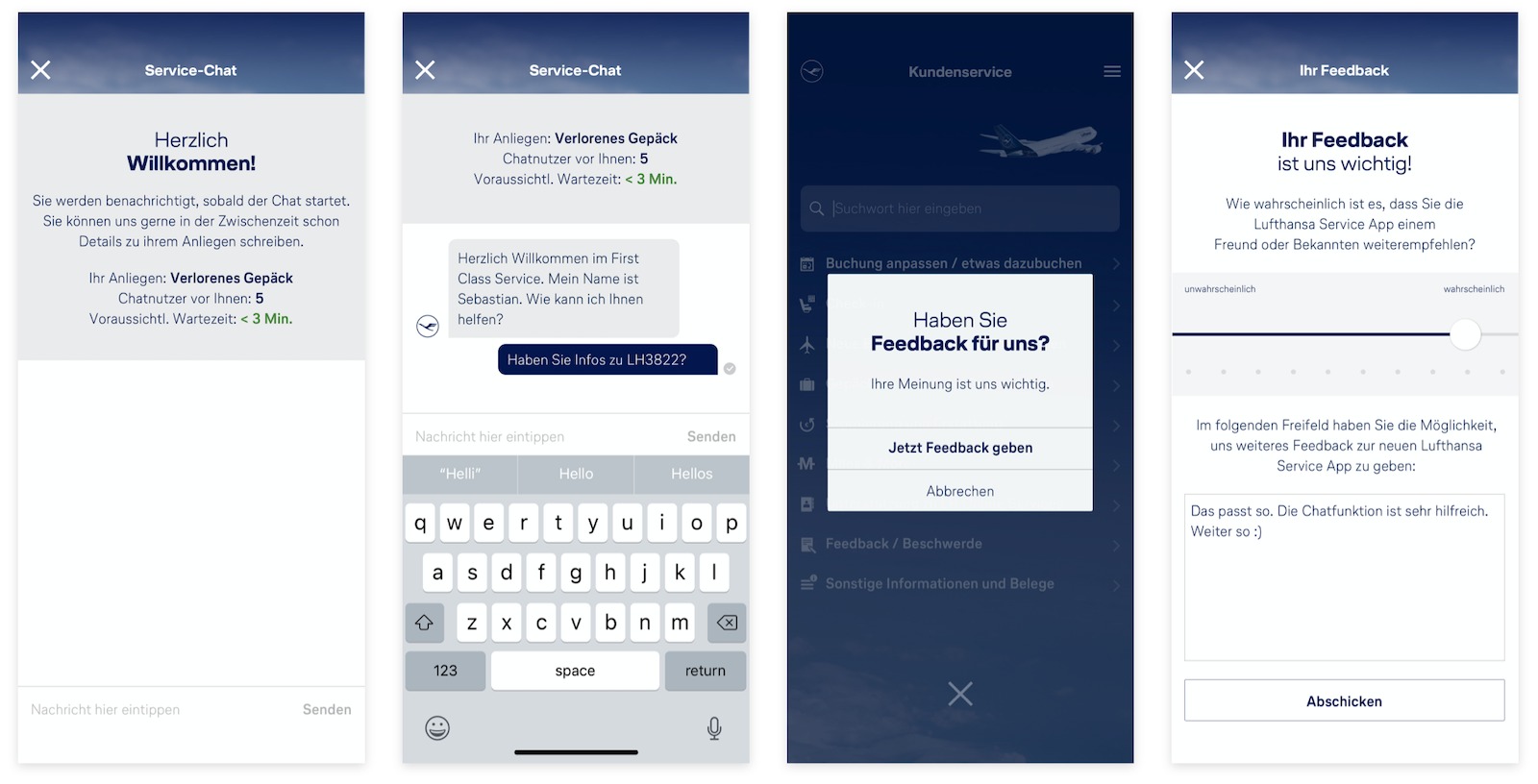 UX:
Robert Siuda

Design:
Franziska Veh

Project Mgmt & Development:
CodeControl

Hero Image:
© Deutsche Lufthansa AG