Geo data holds an extraordinary power to unlock a wealth of insights and possibilities. From urban planning and logistics optimization to environmental analysis and market research, the impact of geo data extends across diverse industries. A Vienna based company is breaking new ground by visualizing geo data that tell stories beyond business purposes.
Uncovering hidden patterns
Leveraging geo data and real-time location-based information, businesses and organizations can make informed decisions, predict trends, and tailor services to meet specific needs.
By harnessing the power of advanced technology and data visualization, MovingLayers, former GISolutions, are transforming those raw geographical information into dynamic and immersive experiences.
They invite their clients on a journey of discovery, uncovering hidden patterns and connecting the dots that help shape our world in ways previously unimaginable.
In a joint brand workshop in their Vienna office, we developed the brand's positioning and strategy: MovingLayers enable businesses to make sustainable business decisions by unifying geo data and bringing data collectors, data users, and decision makers on the same page.
We connect all touch points from data collecting to operations,
individually and process-focused — under the mission of actively shaping the energy transition and the associated societal changes, thus making the world sustainable for future generations.
To support that, they always visualize the data with maps and digital tools.
Based on their five core values, Studio VEH developed a claim that reflects the company's aspiration to inspire their clients to think in new directions and to enable their clients making future business decisions indepently — by revealing hidden patterns in their geo data.
Through the brand workshop, it became clear that the company's name should change for differentiation reasons and to make the complex field of geo data management easier to understand for their customers:
Geographic maps are built according to scientific principles: Layer by layer, information is superimposed until a coherent overall picture emerges.
The new company name, "MovingLayers", also developed by Studio VEH, thus expresses the company's way of working: Their team is moving layer by layer to filter out the information relevant to their customers and visualize it in a comprehensible way.
This very visual description of the work process was also the starting point for the new brand mark and visual identity.
As the impact of geo data extends across diverse industries, the new color scheme adapts to different topics. To express this strong impact, the identity features bold and confident typography.
As the maps MovingLayers create for their clients reveal concealed patterns and redefine how we interact with and understand the world around us, a dynamic brand pattern is putting emphasis on those patterns.
Using creative code, Studio VEH built an online tool for MovingLayers that helps them create an unlimited range of static and moving patterns based on any geographic image.
Embracing the impact of strict grid systems
Derriving from the new figurative mark, Studio VEH developed a strict grid system for both print and digital applications, to give the dynamic data a solid, visual frame.
To empower data collectors in the process, MovingLayers developed a white label app, the "Movers Survey", that helps to collect, manage and transfer the collected data digitally in a simple way and in a uniform format.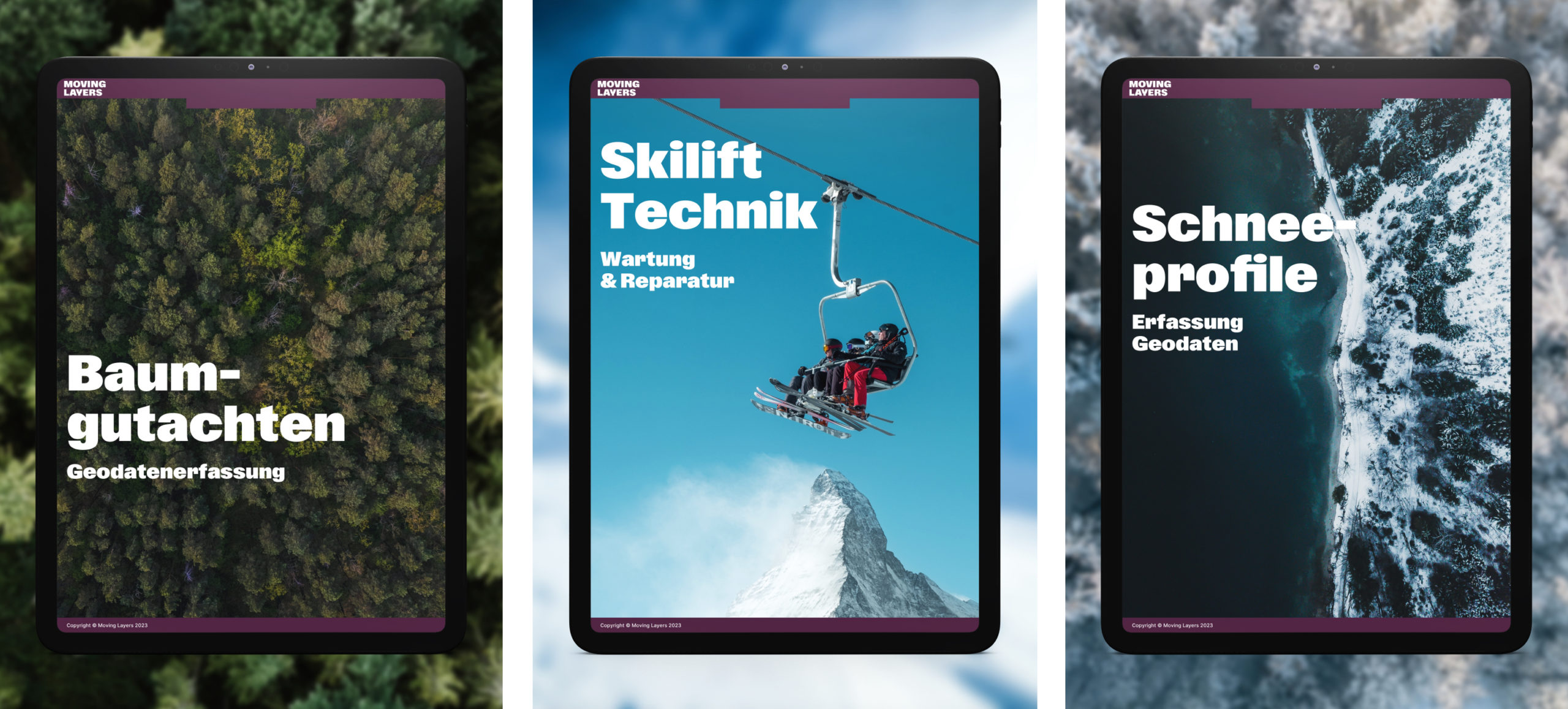 Strategy: Franziska Veh, Mark-Marcel Müller
Creative Direction: Franziska Veh
Claim/Text: Mark-Marcel Müller
Art Direction: Anna Lind Haugaard
Design: Anna Lind Haugaard, Julia Kuc-Mikłaszewicz
Creative Code: Anatoly Grashchenko
Web Development: Ruben Meines